Add Leading Zeroes to the IDs in a Spreadsheet
To add the leading zeroes to the IDs in a column in an Excel spreadsheet, format the column as follows:
Click on the column heading in the column that contains the IDs. Then right-click and choose "Format Cells".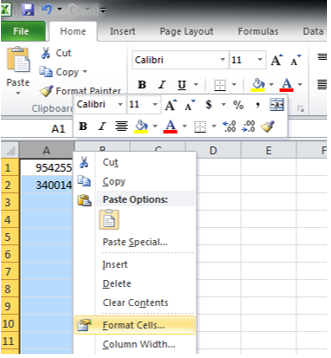 Choose Custom, then enter seven zeroes (0000000) under Type. Click OK.