Zoom allows presenters to use their presentation slides as a virtual background. This allows for more immersive sharing experience. You can even manage your presentation from within the zoom application.
*This tutorial requires the zoom desktop client. To learn how to install and setup the Zoom desktop client, see our documentation here: Setting up the Zoom Application
Sharing a presentation as your background
From within the Zoom desktop client, click the Share Screen button located in your meeting controls.

Click Advanced near the top of the screen.

Click PowerPoint as Virtual Background.



Browse, and select the PowerPoint presentation file.
Click Open.
Once the presentation has been imported, the slides will be shown as your virtual background. If your video is on, by default it will be imposed over the slides.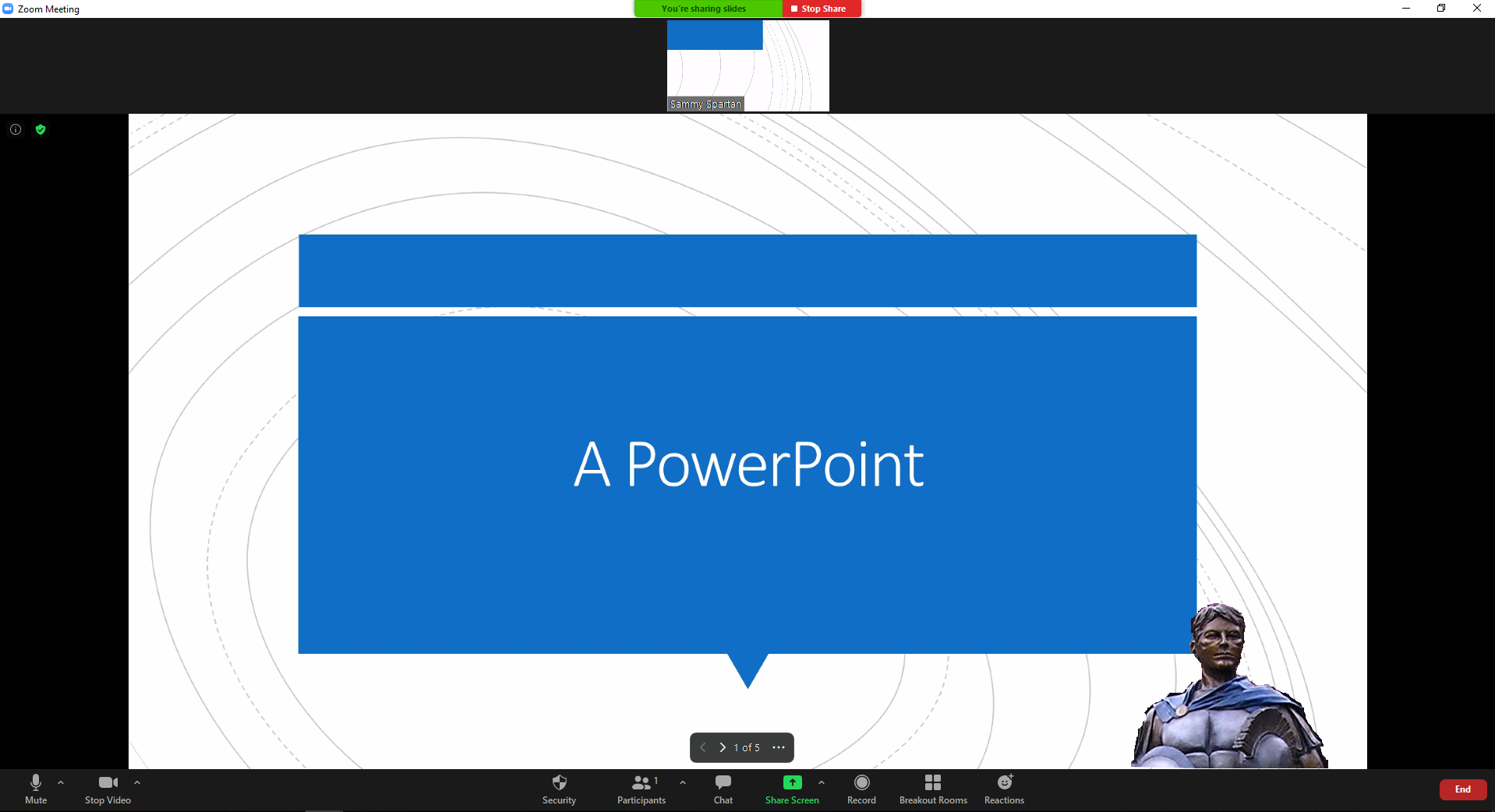 Managing slides and video
Once the share has started, you can manage your video and slides from the meeting controls.

Changing slides
To navigate through your slides, use the next and previous buttons in the meeting controls.


Changing video size and position
To reposition or change the size of your video:
Click, the ... in the presentation menu.
Click Resize My Video.

Click and hold one of the 4 corners of the image, and drag your mouse to resize the image.

Click and hold the center of your image, then drag your mouse to reposition the image on the slide.
Remove your video from slides
If you want to stop imposing your video on top of the slides and have it sent as a separate video feed:
Click, the ... in the presentation menu.
Click Split Video from Slides.

Your participants will now view your slides as a normal screen share and your video feed will be sent as a separate feed. You can still navigate slides in the meeting controls.
To re-impose your video on the slides, click Merge Video and Slides.