This tutorial will walk you through uploading an unlisted video to Youtube!
Step 1:
*This tutorial requires a Youtube account and a zoom video file. To learn how to obtain a zoom video file, follow our guide Here! To learn how to set up a Youtube Account, follow Google's Guide Here!
Log in to Youtube with your Google Account and click the image associated with your account on the top right of the page

Step 2:
Click "Your Channel" from the drop down menu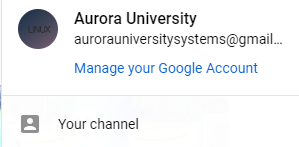 Step 3:
Click "Upload Video" at the center of your screen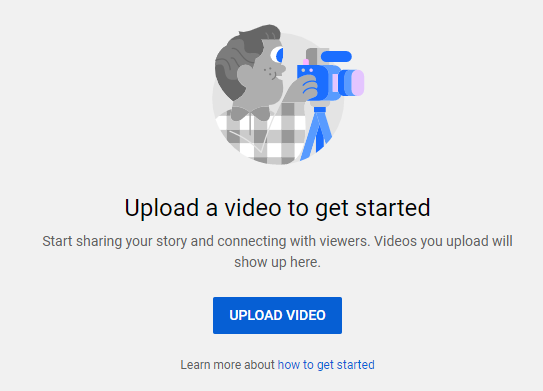 Step 4:
You may see introductory prompts such as this: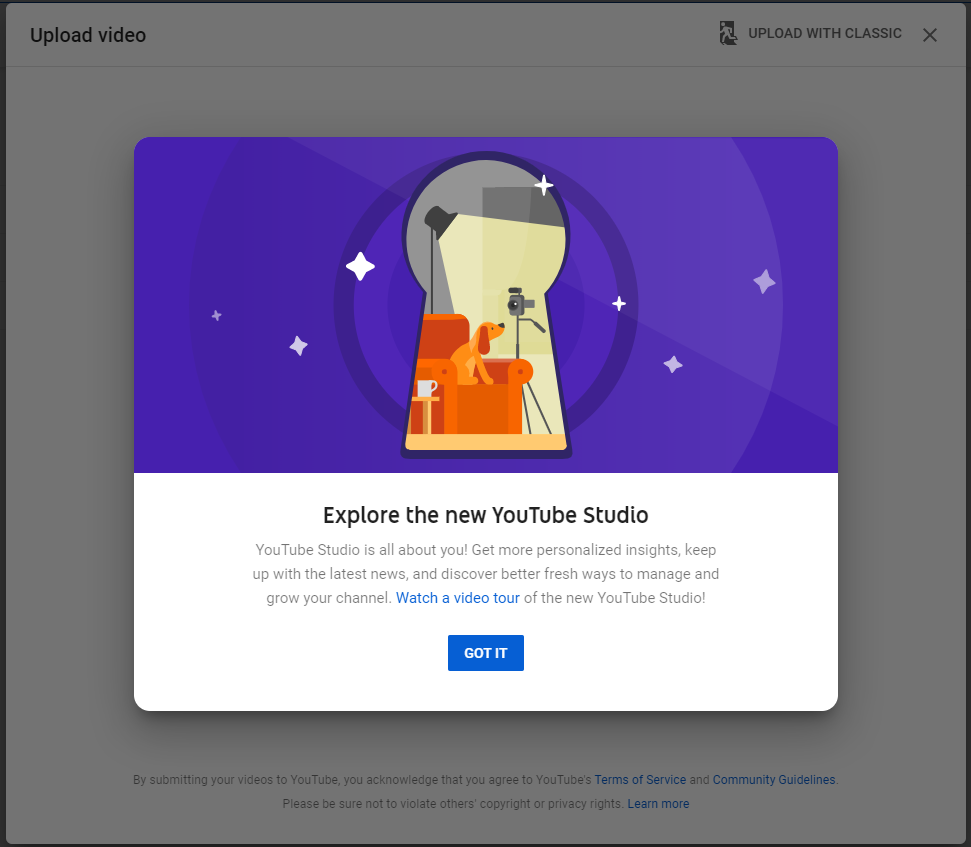 If you do, you may read an click through them. They will help familiarize you with the environment.
Step 5:
Click "Select File" from the window in the middle of your screen. Alternatively, you may drag and drop a video file in the window.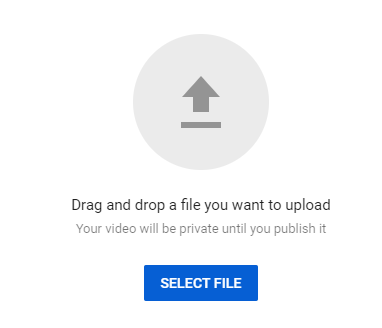 If you clicked "Select File", your computers file browser will open and you may select the video file you wish to upload.
Step 6:
A new window will appear. You will see your video loading on the right and on the left you will see the information about your video. First you will want to change the name of the video.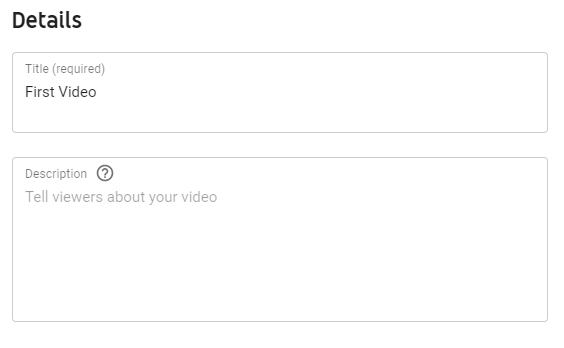 Step 7:
Because of the Children's Online Privacy Protection Act, Youtube has very strict rules about content intended for children. Because your videos are for college students, please select "No, it's not made for kids".

Step 8:
When finished with your videos information, you may click next in the bottom right corner.

Step 9:
Another page will appear asking if you would like to end an end screen or cards. These are not necessary, but if you would like to learn more about them, you may click "Learn more" at the top. When you are ready, click "Next" on the Bottom right again.

Step 10:
On the final screen, you will be able to edit whether your video is public, unlisted or private. For simplicity with a bit of privacy, we suggest you select Unlisted, so you may easily share the video with those who have the link to it.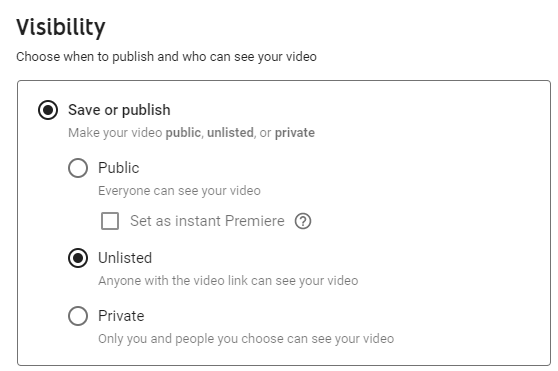 Step 11:
Click "Save" on the bottom right

Step 12:
Another window will appear, from here, you may copy the link and share it with whomever you would like to see the video.

To Upload another video:
Click "Create" in the top right corner of the "My Channel" page and click "Upload Video". Then follow steps 6 through 12 again!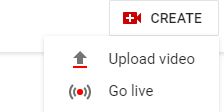 Congratulations, you have uploaded your first unlisted video to Youtube! Remember to share the link with your students or peers so they can see the content you have created!