The following tutorial will take you through the process of creating and hosting a screen-sharing or video conference.
Create and Host a Meeting
Step 1:
Log in to aurorauniversity.okta.com and click "Zoom"
*This tutorial requires the Zoom Application. To install the Zoom application, please Click Here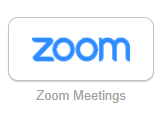 Step 2
In the top right corner, hover over "Host A Meeting" and select "With Video On" or "With Video Off" depending on your needs

Step 3
If you already have the zoom.us application installed, you will be prompted with a pop-up that looks like this:

Click "Open Zoom"
Step 4
Click "Join with Computer Audio" if prompted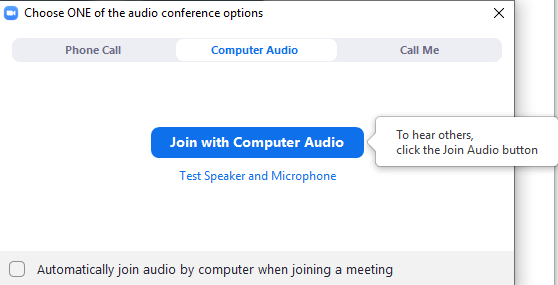 If there are issues with the audio or video follow this guide Here! to troubleshoot!
Step 5:
Click the up arrow to the right of the "Participants" button and select "Invite"

Step 6:
Select "Copy Invite Link" on the bottom left of the page

Step 7:
Share the URL with those who you would like to join the meeting
Securing your Zoom Session
Zoom has added new security features and toggles! To learn more about them, please see our documentation: New Zoom Security Tools