You can change your profile photo while using Office 365 applications and your photo will appear everywhere there's a profile photo circle in Office 365.

How to Change your Profile Photo:
Open your browser and go to aurorauniversity.okta.com.

Click on the Office 365 app from your Okta dashboard.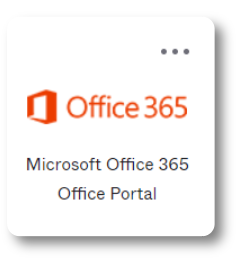 Click the circle in the upper right-hand corner of the page that displays your current photo or initials.

A new pane will appear. Hover over the circle with your photo/initials and a camera icon will display. Click on the circle.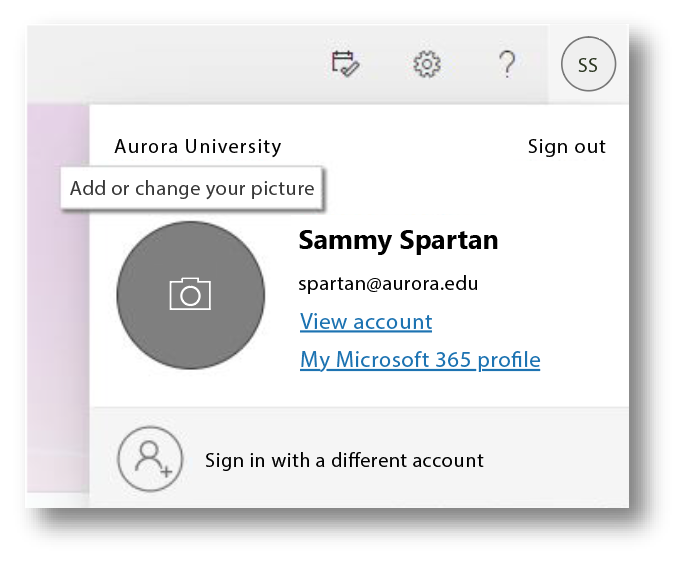 A pop-up to change your photo opens. Click Upload a new photo to select a photo from your local files or drag an image into the circle.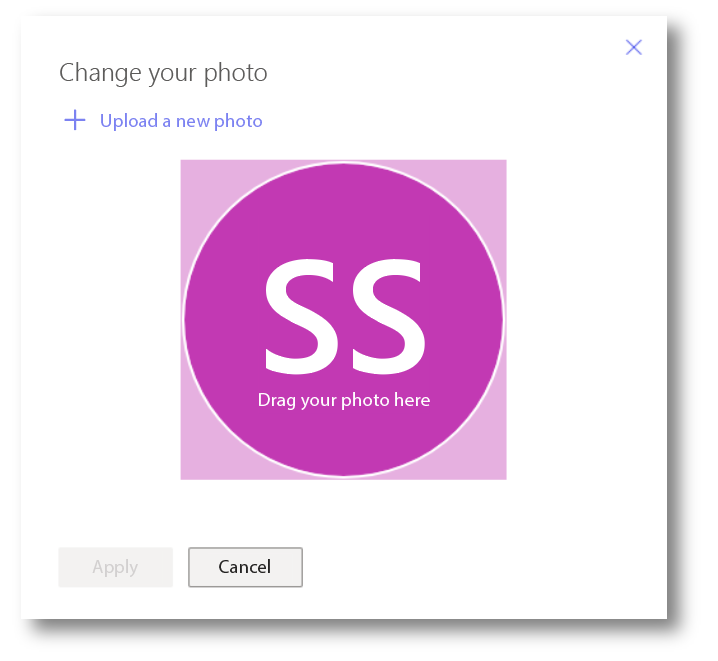 Once the image is uploaded, reposition the image by dragging the image within the circle if necessary. You may also use the sliding bar to zoom in and zoom out. Once the photo is ready, click Apply and your profile photo will be updated.